[content_slider]
[content_slide]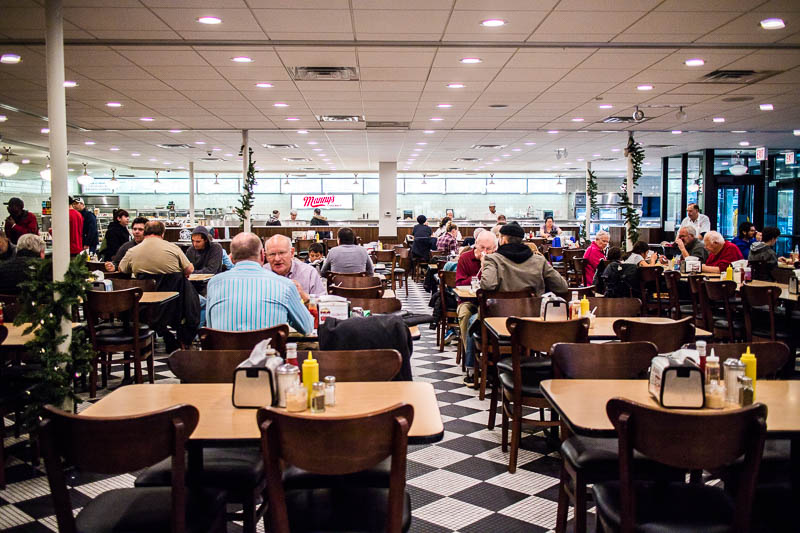 [/content_slide]
[content_slide]
[/content_slide]
[content_slide]
[/content_slide]
[/content_slider]
CHICAGO | Manny's Cafeteria & Delicatessen South Loop is a Chicago institution, a place that appears on everyone's to-do list when telling people where to go in Chicago. The fourth-generation family business was opened by Jack Raskin in 1942, naming it after his son Emmanuel. It moved to its current location in 1964 and has been there ever since.
Manny's Deli is a classic Jewish delicatessen, serving up favourites like bagels, lox, Reubens, corned beef and much more. The space, which was renovated in 2016, features a large deli counter serving a variety of to-go options, and a large cafeteria.
The number opf traditional Jewish delis in Chicago is constantly shrinking as dwindling profit margins force many favourites to close down, but Manny's is still going strong for good reason. The atmosphere is fantastic, the service is old school and friendly, and the food is fantastic. A true piece of Chicago's past and present.
Manny's Cafeteria & Delicatessen
1141 S Jefferson Street
Chicago
Illinois 60607
United States
Telephone: 312 939 2855
E-mail: n/a
Website
Open
Mon: 7:00am to 3:00pm
Tue – Sat: 7:00am to 8:00pm
Sun: 8:00am to 3:00pm