[content_slider]
[content_slide]
[/content_slide]
[content_slide]
[/content_slide]
[content_slide]
[/content_slide]
[content_slide]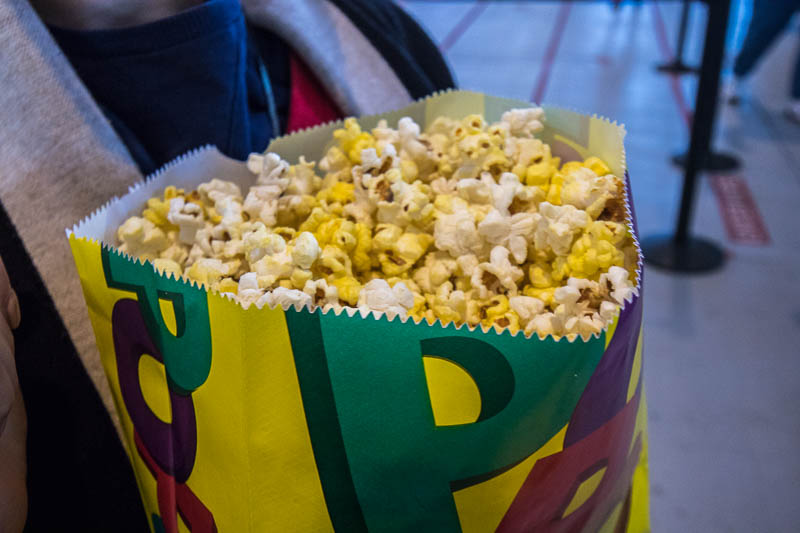 [/content_slide]
[content_slide]
[/content_slide]
[content_slide]
[/content_slide]
[content_slide]
[/content_slide]
[content_slide]
[/content_slide]
[content_slide]
[/content_slide]
[content_slide]
[/content_slide]
[content_slide]
[/content_slide]
[content_slide]
[/content_slide]
[content_slide]
[/content_slide]
[content_slide]
[/content_slide]
[content_slide]
[/content_slide]
[/content_slider]
SAN FRANCISCO | I've been a San Francisco 49ers fan ever since I saw my first NFL game on TV in the early 1990s. I was just a kid in Australia, and when I turned on the TV there was a sport on that I'd never seen or heard about before. It was a game between the 49ers and the Atlanta Falcons and it captivated me. The 49ers won so I decided I'd make them my team and have stuck with them ever since.
Fast forward to 2017 and you can imagine my excitement when I realised by complete coincidence that a trip I had planned to San Francisco coincided with a 49ers home game. Not only was I going to get to go to my first American Football game, but I'd also be able to see my team play at home!
Here's my guide to seeing the 49ers at Levi's Stadium – all of the useful tips and info that you need to know.
Purchasing Tickets
Purchasing tickets to 49ers games is easy. You select the game you want to attend from the official site which then forwards you to Ticketmaster where a variety of pricing and seating options are available. As long as you book a few months in advance you can get tickets for as cheap as $26. I purchased a ticket for myself and my wife three weeks in advance, and the cheapest ticket at that time was around $50. We went for the $80 tickets, which got us fantastic seats in section 210, row 16. Levi's Stadium is a modern stadium (it opened in 2014), so while more money will obviously get you better seats, there's no real 'bad' seats.
Before The Game
The only real thing you need to do before the game is download the Levi's Staduim app. While it's not essential to get the app, it does make things easier on game day as you can load your e-tickets for easy scanning and entry, and have an on-hand guide to all the stadium's facilities and amenities.
You might also want to visit the Official 49ers Team Store in San Francisco's Westfield Shopping Mall or online if you're looking for merch. It's not hard to find merch and the stadium, and lines move quick, but depending on what sales are on you might be able to save some cash by purchasing your merch before the game.
Getting To The Stadium
You get an e-mail from the 49ers on the day before the game that's full of useful information, including info about how to get to the stadium and where to park if you're driving. Assuming you're a visitor coming down from San Francisco, the easiest option by far is public transport. Caltrain provides regular services from San Francisco to South San Jose and back, and from South San Jose station you can get a VTA light rail train to Great America Station, which is basically at Levi's Stadium.
If you've already got a Caltrain ticket or pass, you'll need a separate VTA ticket but if you don't have any tickets, you can purchase a combined ticket on game day at Caltrain stations.
Public transport may seem like a less direct route of getting to the stadium given that it takes around 1 hour and 45 minutes end-to-end, but once you factor in the time taken to drive with traffic plus finding packing it becomes obvious that it's the best option for visitors. The train ride is a pleasant one and takes you through parts of the valley you might not otherwise see, and the light rail train, full of other 49ers supporters, is a fun (but admittedly tightly squeezed) experience in itself.
Stadium Policies
The e-mail you get on the day before the game also contains links to the Levi's Stadium policies. Here's a quick rundown of the key stadium policies as of mid July 2018, but do be aware that these could change at any time.
Bag Policy: There are bag checks at the stadium gate. You can bring your own bags but they have to be clear and no larger than 12" x 6" x 12". You're also allowed a one gallon clear plastic zip lock type bag, and a small non-clear clutch bag (no larger than 4.5" x 6.5"). I was able to bring my small camera bag and Lauren was able to bring in her purse with no issue.
Permitted & Prohibited Items: There's a long list of permitted and prohibited items, but basically anything that's no explicitly permitted is prohibited. Permitted items include
Bags that comply with the bag policy,
Blankets
Cameras with 3-inch lenses or shorter (no lights, tripods, selfie-sticks or monopods)
Clear plastic zip-lock bags
Diaper bags accompanying a child
Flags (No Poles)
Food and fruit (must be cut into pieces).
Plastic bottles (sealed) and thermoses (no alcohol)
Seat cushions
Strollers
Umbrellas
At The Stadium
Once you've scanned your ticket and had your bag checked, there are lots of things that you can do. Most people will be going to the toilet and buying some food and drink before finding their seats, and you can also purchase merch and do a bunch of other things. Walk around and explore, or use the app to find things around the suit you. There's an impressive range of food and drink on offer – all your standard stadium fare plus things like curry, bao, felafel, and BBQ. For me it was a plate of cheesy nachos and some craft beer. As a craft beer fan I was very impressed with the extensive selection of craft beer at Levei's Stadium, all at stadium prices unfortunately but hey, I'll take what I can get.
The Levi's Stadium app features functionality to have food and drinks delivered to your seat, but you have to pay extra for this service so we didn't bother with that features. The lines at the concessions were never really that bad.
Once you're sorted for food and drink it's time to find your seat and soak in the atmosphere. As the stadium fills the vibe is awesome and there's a bunch of pre-game entertainment to keep you occupied. Half time entertainment is equally impressive – the performer was DMC from Run DMC for the game I attended.
Once the game is over, things run in a pretty orderly fashion and it's not too much of a hassle to get out and back to the VTA station and start the journey back to San Francisco.
Conclusion
As you'd imagine with me being a longtime 49ers fan, I thoroughly enjoyed seeing the 49ers play in real life for the first time, despite their loss to the Los Angeles Rams (Garoppolo was to arrive a month later). The entire process from purchasing my tickets online to the game day experience itself was all very easy.
Seeing the 49ers at Levi's Stadium isn't just for fans of the 49ers or American Football either. My wife hates watching sport in general, and has zero interest in American Football, but even she loved the experience. The NFL may have its issues, but there's no doubt that American Football is an important part of American culture, and seeing an NFL game in person is a great way to experience it.