[content_slider]
[content_slide]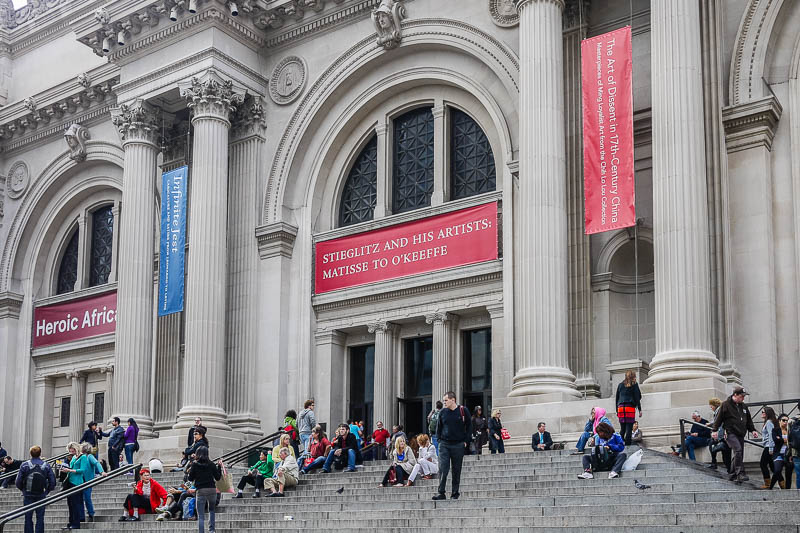 [/content_slide]
[content_slide]
[/content_slide]
[content_slide]
[/content_slide]
[/content_slider]
NEW YORK CITY | The Metropolitan Museum of Art of 'the Met' consists of three museums – Fifth Avenue, Cloisters, and Bruer, but it's the main building on Fifth Avenue that most people visit. It's collection spans over 5,000 years of art and chronicles some of humanity's greatest achievements.
Founded on 13 April 1970, the Met aims to encourage and develop the study of the fine arts, and the application of arts to manufacture and practical life, and to advance the general knowledge of such art. It does this in many ways, the most obvious being its permanent collection. Expect to see things like ancient Greek and Roman art, five of the 36 remaining Johannes Vermeer paintings in the world, Asian art, Islamic art, paintings from the likes of Van Gogh, Monet, Degas, Cézanne, and Picasso, and the Temple of Dendur – and actual ancient Egyptian temple.
As well as the Met's permanent displays, there's also an ongoing series of exhibitions and events, revealing both new ideas and unexpected connections across time and cultures. Make sure you set aside a full day to fully appreciate what the museum has to offer.
The Metropolitan Museum of Art
1000 5th Avenue
New York
New York 10028
United States
Telephone: 212 535 7710
E-mail: n/a
Website
Open
Sun – Thu: 10:00am to 5:30pm
Fri – Sat: 10:00am to 9:00pm