[content_slider]
[content_slide]
[/content_slide]
[content_slide]
[/content_slide]
[content_slide]
[/content_slide]
[content_slide]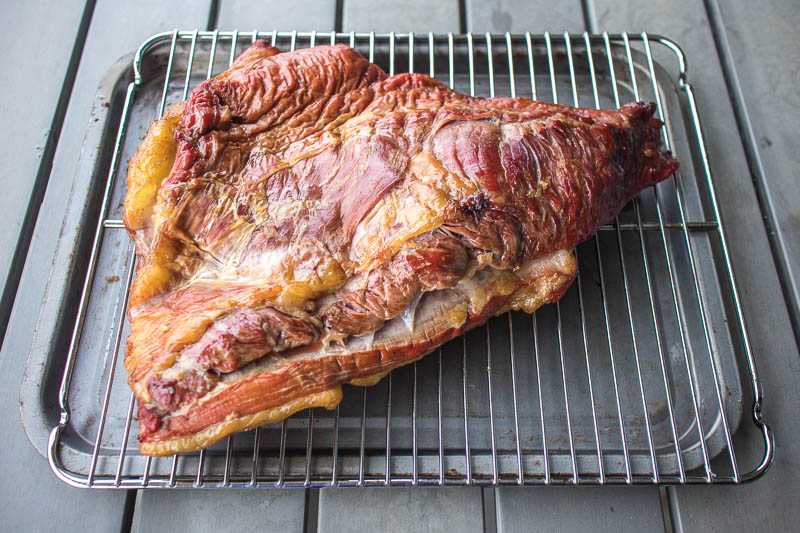 [/content_slide]
[content_slide]
[/content_slide]
[content_slide]
[/content_slide]
[/content_slider]
RECIPES | We purchased this cut of flank on the suggestion of our local butcher who didn't have any tri tip on hand. Argentinean BBQ Flank (Vacio) is a flank primal cut of beef, but different than the usual flank you buy in that it hangs beneath the cow's loin and is cushioned by the cow's belly, hence the large layer of fat on one side. It's very popular in Argentina, where's it's seasoned simply and cooked on the asado, so we thought we'd give it a go and cook up an Argentinean themed dinner.
---
Preparation Time: 10 minutes / Cooking Time: 1 hour, 20 minutes / Serves: 12-16
---
Ingredients
1 cup (250ml) tap water, room temperature
4 garlic cloves, minced
2 tbsp (30g) coarse salt or salt flakes
2kg vacio
Method
A few hours before you intend too cook the meat, make some salt brine by adding the garlic and salt to the water. Give it a little stir (the salt doesn't need to dissolve) and set aside.
Take the meat out of the fridge about an hour before you intend to cook it to get it to room temperature.
Prepare the charcoal for your BBQ according to the BBQ's instructions. Once the coals are hot, baste the meat with the salt brine and put it into your BBQ. You should be aiming for a consistent temperature of around 180-190°F (82-88°C).
After 40 mins, about halfway through the cook, baste the meat with the salt brine again.
When the internal temperature of the meat has reached 130°F (54°C) after about 80 mins of cooking, take it out of the BBQ and wrap it in foil. Let it rest for about 30 mins.
Slice the meat against the grain, and serve with chimichurri.
Notes
It's important to let the meat get to room temperature before barbecuing and to let it rest properly for the full amount of time. It has a noticeable effect on the tenderness of the meat.
This recipe was cooked in a Pit Barrel Cooker hence the beef was hung. If you are using a kettle BBQ you will want to cook the beef indirectly on the grill. For this method ensure half of the charcoal is on either side of the barbecue, not in the middle.