[content_slider]
[content_slide]
[/content_slide]
[content_slide]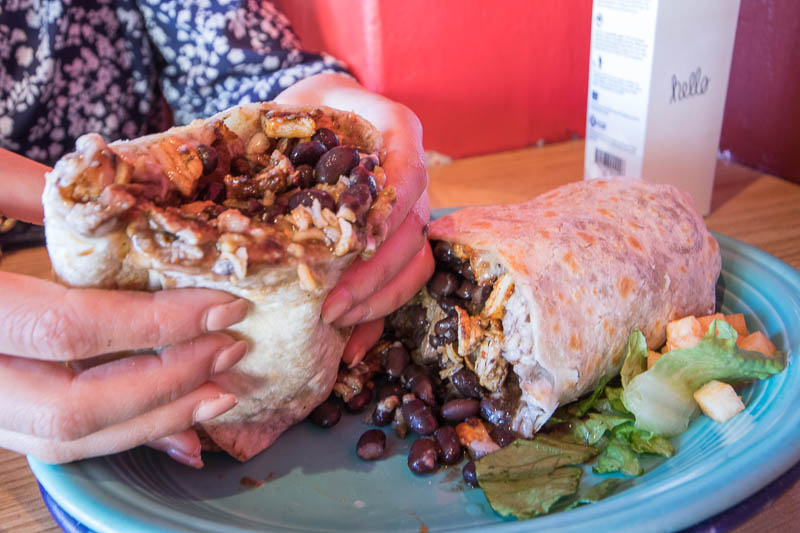 [/content_slide]
[content_slide]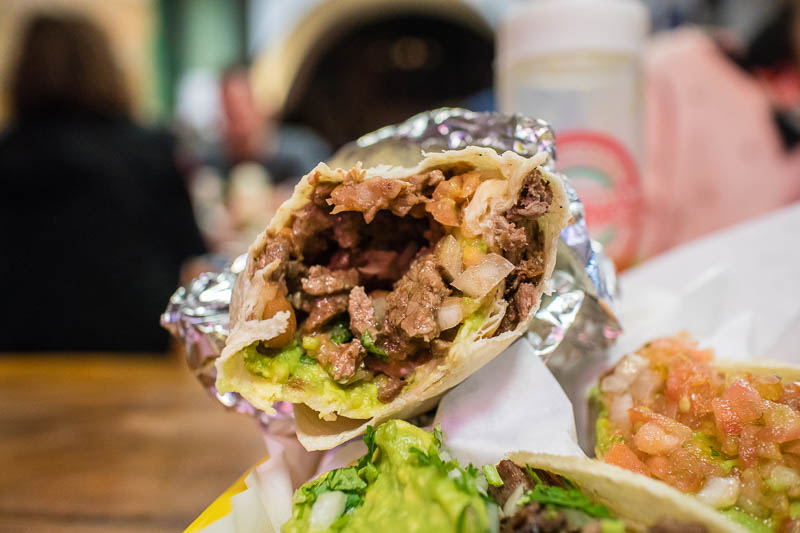 [/content_slide]
[content_slide]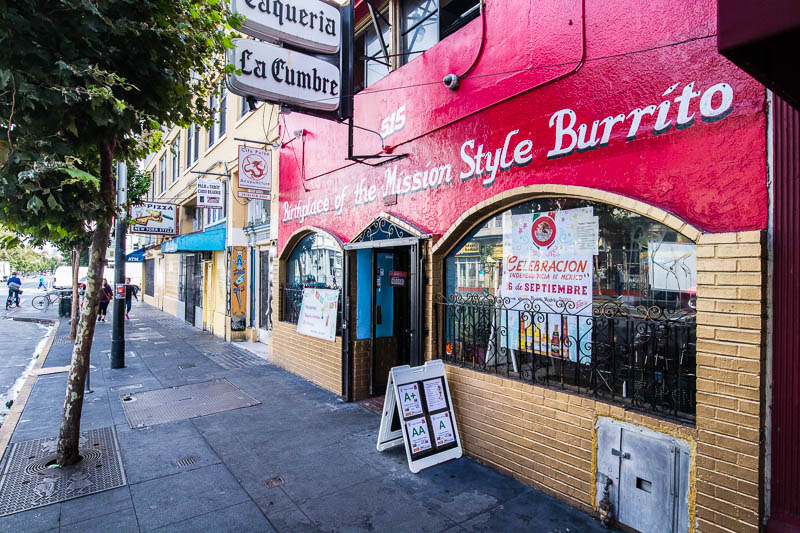 [/content_slide]
[/content_slider]
SAN FRANCISCO | Where to find the best burrito in San Francisco is a question that's a lot more difficult to answer than one might first assume. The first time I visited San Francisco it was only for one full day and I didn't get the chance to try a San Francisco burrito. Back for a second time, only for a few days, I knew I had to be focused if I was going to optimise my burrito game.
The burrito originated in Mexico in the 19th century as a cheap, high carbohydrate food that was perfect to sustain farm workers throughout a day of labour. It eventually made its way up to the newly settled lands of Alta California where it eventually morphed into the San Francisco burrito (or Mission burrito). The style we recognise today originated in San Franciso's Mission district in the 1960s and is distinguished from other burritos by its large size, inclusion of extra rice and other ingredients, and use of a flour tortilla, primarily to aid structural integrity.
Ask 10 different people where to find the best burrito in San Francisco and you could very well get 10 different answers. Everyone has their favourite and everywhere is a little bit different. Having said that, there are several places which appear on many lists and, after cross referencing several sources, I narrowed my list down to four must try spots. You can't go wrong with a burrito from any of these places, and which one you prefer really comes down to personal taste.
Papalote
Papalote appears on many lists when you search for the best San Francisco burrito and for good reason. The quality of the ingredients used is top notch, the burritos are lighter and fresher than a lot of the competition, and the balance of flavours is spot on. The secret ingredient, Papalote's Roasted Tomato Salsa, is unlike any salsa we've had before and is one of the things that really makes the burritos here next level.
La Taqueria
La Taqueria is distinguished by its lack of rice. We like rice in our burritos, but can't argue the fact that the rice-less burritos at La Taqueria are fantastic. There's a generous amount of ingredients in just the right proportions and all of the ingredients are high quality. Try the carnitas, tender chunks of tender slow cooked pork – think pulled pork.
La Cumbre
La Cumbre is generally considered the birthplace of the San Francisco burrito and gets the quality and proportion of ingredients just right. There are lots of sizes available depending on your appetite – super, deluxe, regular, and petite, and you can pretty much mix and match any combination of ingredients that you want.
El Farolio
El Farolito is all about the cheese melt and availability well into the early hours of the morning. You've got a choice of seven different meats, including carne asada, lengua, and carnitas, and a number of toppings that you can add as you choose. It's all about customisation and getting exactly the burrito that you want.
Other places that we haven't tried but by all accounts are worth considering are Little Chihuahua, Taqueria Cancun, and Pancho Villa.
[put_wpgm id=23]