[content_slider]
[content_slide]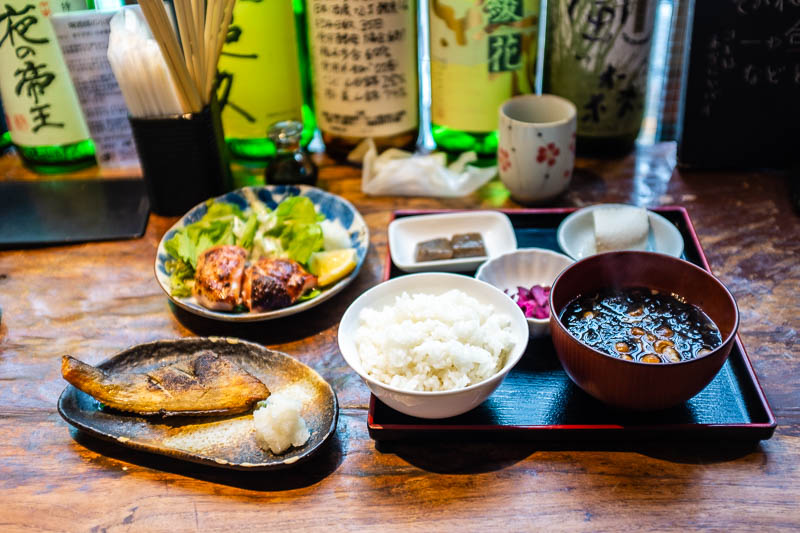 [/content_slide]
[content_slide]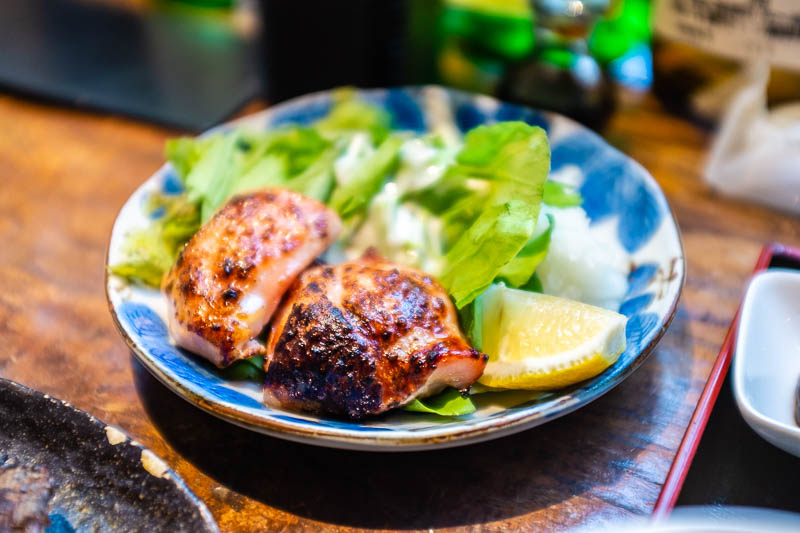 [/content_slide]
[content_slide]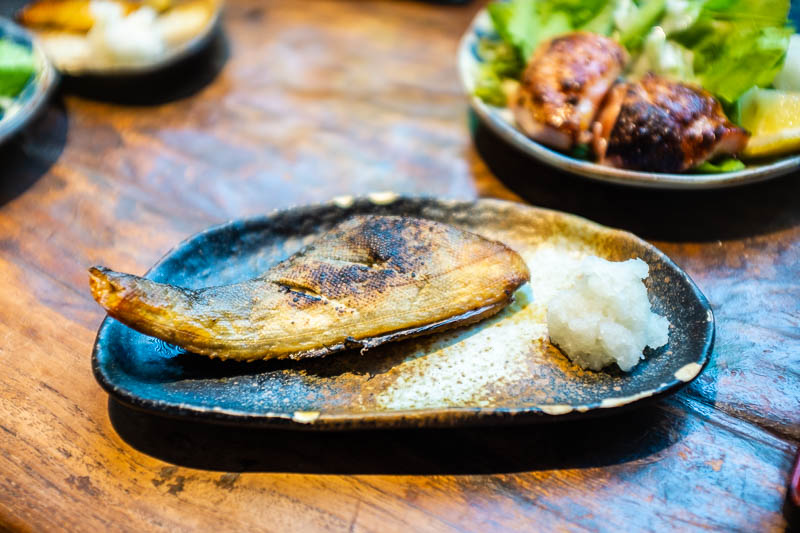 [/content_slide]
[content_slide]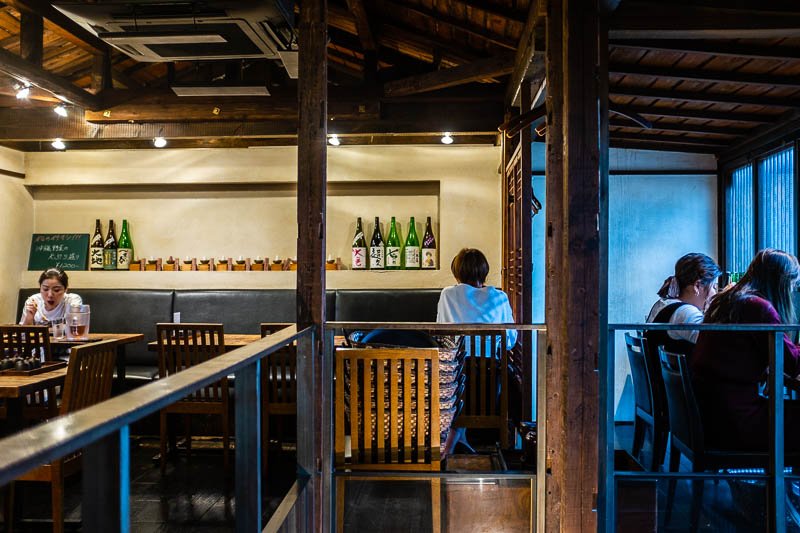 [/content_slide]
[/content_slider]
TOKYO | Located down a small alleyway in Omotesando is GALALI, one of the more modern looking izakayas that we've visited. The two storey space feels part izakaya, part restaurant, with a quite sophisticated look.
The place is popular with the lunch and after work dinner crowd in the area and has a great atmosphere about it. The food is simple and tasty, with an assortment of izakaya style dishes executed brilliantly. Charcoal grilled seafood and vegetables are a highlight, and there's a real attention to detail across the menu. There's even an entire menu page dedicated to salt – 12 different kinds are offered.
We visited during lunch and opted for one of the lunch sets which lets you pick and choose a variety of items. Smoked fish with daikon was fantastic, as was the simply grilled chicken thigh. Rice, a traditional soup, and a few additional bite size sides completed the set nicely. For just a snack, try the tempura lotus root, which is light and crispy, and elevated by the specific salt used.
If you're not hungry and just want a drink GALALI is still worth checking out. There's a very good selection of spirits and sake, and the casual atmosphere makes it a place you can visit solo (there's a bar counter downstairs) or with a group.
GALALI
3-6-5 Jingūmae, Shibuya-ku
Tokyo 150-0001
Japan
Telephone: 03 3408 2818
E-mail: n/a
Website
Open
Mon – Fri: 11:30am to 2:30pm; 6:00pm to 11:30pm
Sat: 11:30am to 2:30pm; 5:00pm to 11:00pm